Description
Tmatcha Japanese Matcha Green Tea Powder 16 oz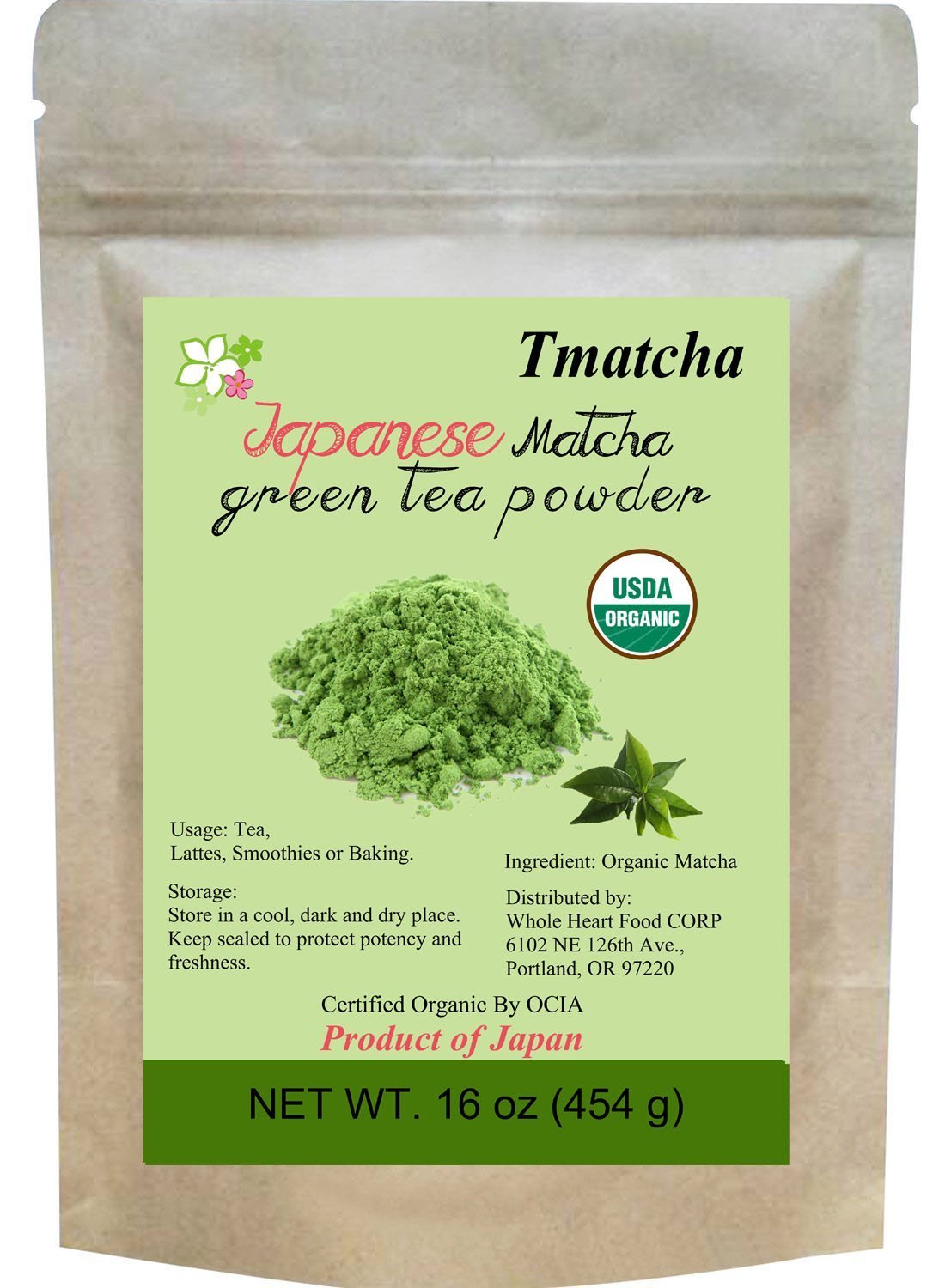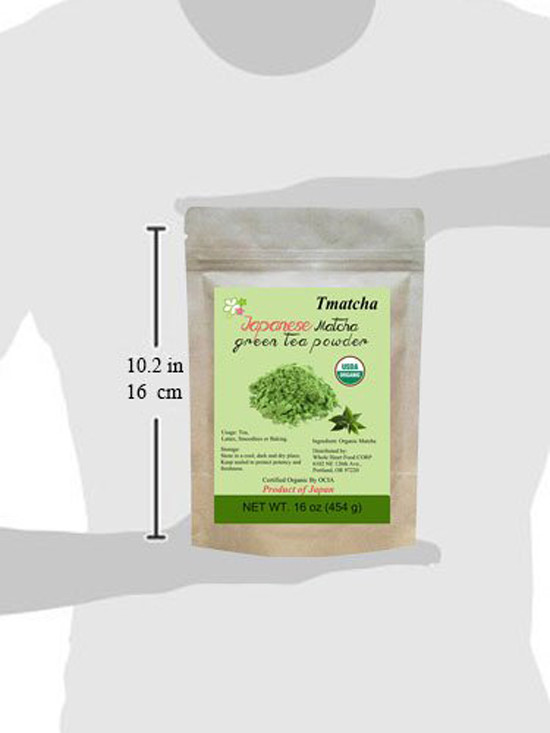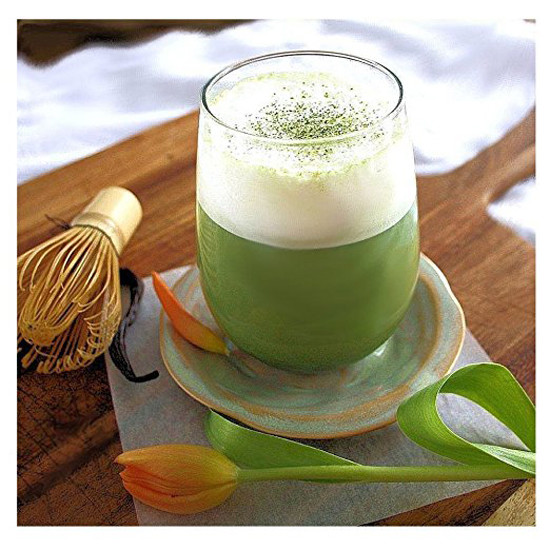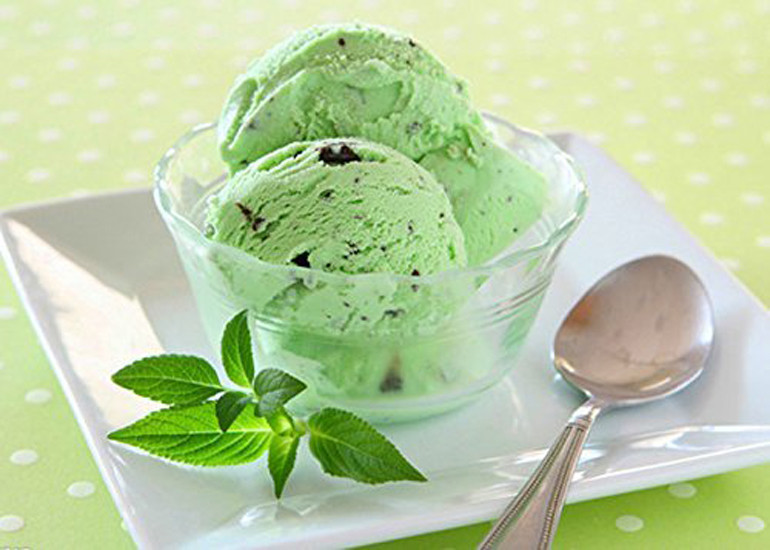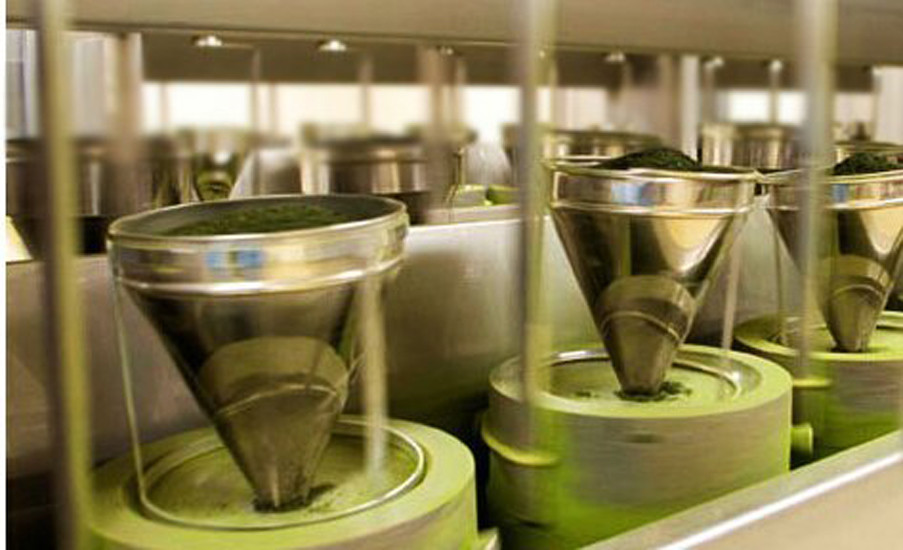 Product Description
Tmatcha Japanese Matcha Green Tea Powder Certification Culilary Grade Gluten Free and Vegan 16 oz(454 g)
About the product
Matcha Green tea Powder, Pure and Natural.
The Matcha Powder is made from hand-picked shade-cultivated tea leaves, and then be finely grounded on centuries old stone mills.
Tmatcha is rich in antioxidants, chlorophyll and nutrients. Coffee Substitute, Focus & Memory Enhancer, Stress Reliever, Calorie Burner, Fat Blocker, etc.
Culinary Grade Matcha: perfect for making matcha lattes, matcha smoothies and baking. Enjoy both of delicious and health.
Tmatcha Orgnanic Matcha Green Tea Powder – the hottest food and healthy trend.
Tmatcha is grown in the Nishio region of Japan. Known for it's superior climate, to harvest the perfect pure matcha green tea. For matcha, the ENTIRE Green Tea leaf is ingested, so you get many times the health benefits of regular and non powdered green tea:
137x Antioxidants of brewed green tea
Boost Metabolism
Enhances immune system
Improves cholesterol
Coffee substitute
Improve skin & hair
CULINARY Grade Matcha Powder. It can be used in matcha lattes, baking matcha sweets and green tea ice cream. Because of the high quality, you can also drink it straightly.
Ingredient: 1/2 teaspoon Tmatcha green tea powder, 1/4 cup hot water, 3/4 cup milk, Honey to taste.
Steps: Dissolve the matcha powder in hot water and stir vigorously until frothy. Heat milk just until hot. If you have one, use a frother to whisk the milk until foamy. Add milk to matcha powder and stir in honey to taste.
①We only accept PayPal(PayPal allows you to pay by credit cards, debit cards, bank transfers and PayPal account balances).
②We will report unpaid item to eBay if no payment arrive in 7 days after item ended.
③Please make sure you have a valid/confirmed PayPal account prior bidding.
①We ship items to your Ebay's address ONLY. And please make sure that your Paypal's address is the same with your Ebay's address.
②We will ship the item to you within 24 hours after receiving your payment. In general,it'll take 1 weeks . As we all know, the shipping time is always out of control, Therefore, please prepare for all situation we might meet.
③The delivery is automated by the system of overseas warehouse.Because of jet lag,Pacific Daylight Savings Time 2:00 to 13:00, after payment can not cancel the transaction
All products have been checked and packaged in good condition before dispatch, In case the item is defective, please inform us within 30 days of receipt, we will replace a new one or full refund will be issued to the buyer.

If you have any other concerns, feel free to let me know.
Unfortunately, if you are not satisfied with our goods and plan to give us a negative feedback or open a case, Please email us immediately through "MY MESSAGES" so that we can help you out by all means.
Matcha Green tea Powder, Pure and Natural.
The Matcha Powder is made from hand-picked shade-cultivated tea leaves, and then be finely grounded on centuries old stone mills.
Tmatcha is rich in antioxidants, chlorophyll and nutrients. Coffee Substitute, Focus & Memory Enhancer, Stress Reliever, Calorie Burner, Fat Blocker, etc.
Culinary Grade Matcha: perfect for making matcha lattes, matcha smoothies and baking. Enjoy both of delicious and health.

Tmatcha Orgnanic Matcha Green Tea Powder – the hottest food and healthy trend.

Tmatcha is grown in the Nishio region of Japan. Known for it's superior climate, to harvest the perfect pure matcha green tea. For matcha, the ENTIRE Green Tea leaf is ingested, so you get many times the health benefits of regular and non powdered green tea