Description
McCormick Gourmet Chinese Five Spices, 45g/1.6oz., {Imported from Canada}
---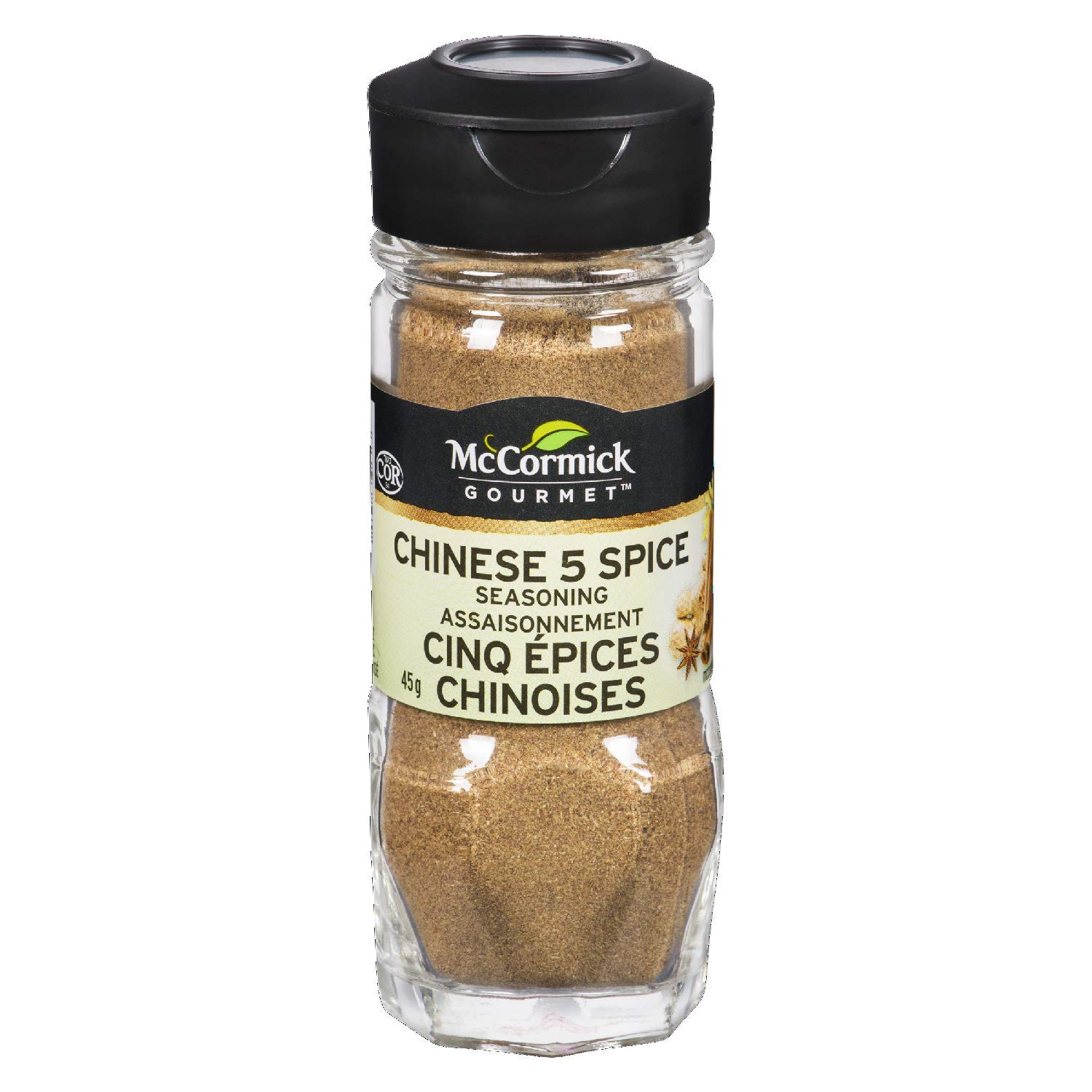 Chinese five spice is a classical blend of spices used in Chinese and other oriental dishes.
Ingredients: fennel, anise, ginger, licorice root,cinnamon, cloves, sulphites.
A blend designed to balance the 5 flavours of salty, sour, bitter, pungent and sweet.
Use sparingly to season slow-cooked dishes, in sauces for meats and vegetables, or add to stir-fries.
Product Details
| | |
| --- | --- |
| Brand | McCormick Gourmet |
| Size | 45g/1.6oz. |
| Manufacturer | McCormick Gourmet |
| Product Type | Spices And Seasonings |
This blend of five spices, extensively used in Chinese cuisine, brings warm, spicy-sweet flavours
A blend of anise, cinnamon, star anise, cloves and ginger, it is designed to impart a wide variety of tastes to fit many different types of prepared foods
A combination that produces citrus, licorice, earthy and sweet cinnamon notes
May be used in sauces or glazes for meats and vegetables; mix with apple jelly and brush on pork chops or roast; add to glazed carrots or candied sweet potatoes.
There's a world of choice when it comes to spices. But the true difference lies inside because not all spices are created equal
–
Powered by