Description
Camping Survival Kit 40 in 1 Outdoor Military Tactical Backpack Emergency Gear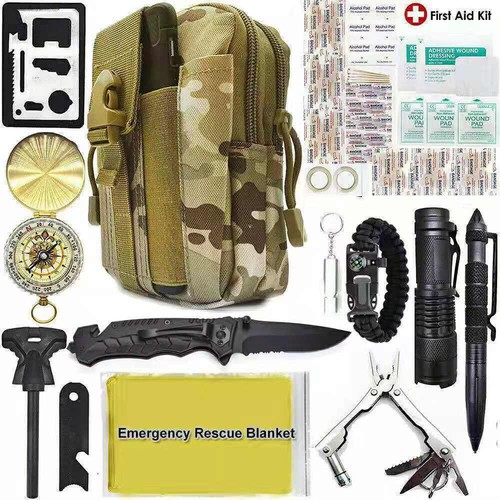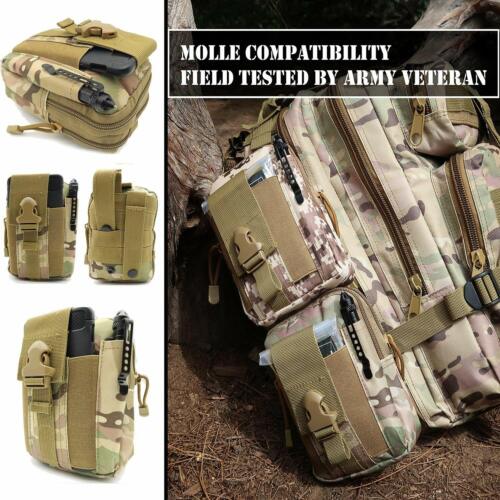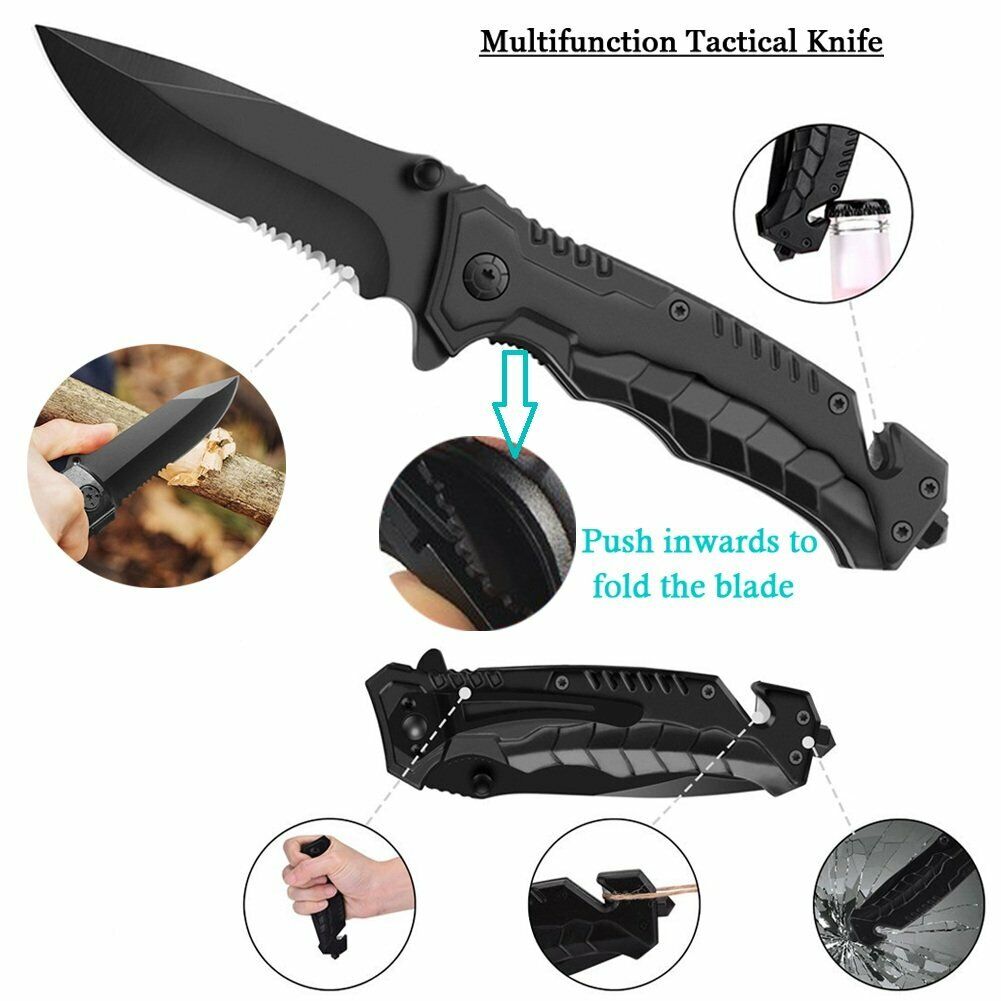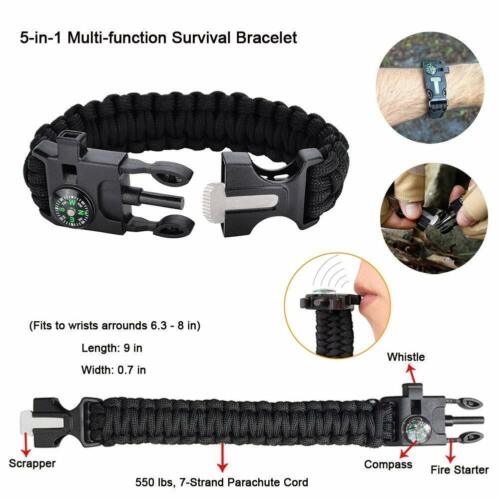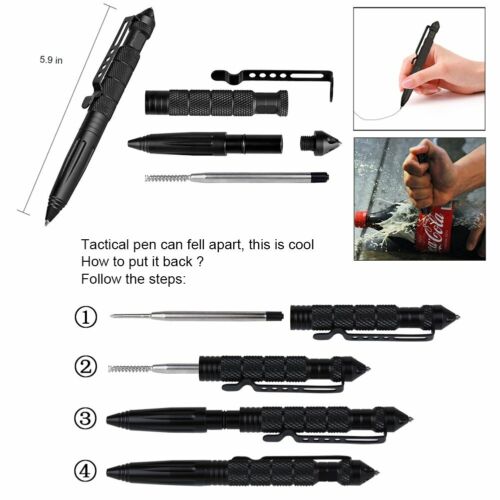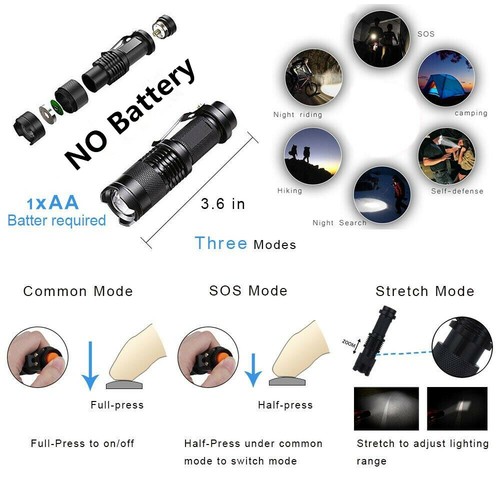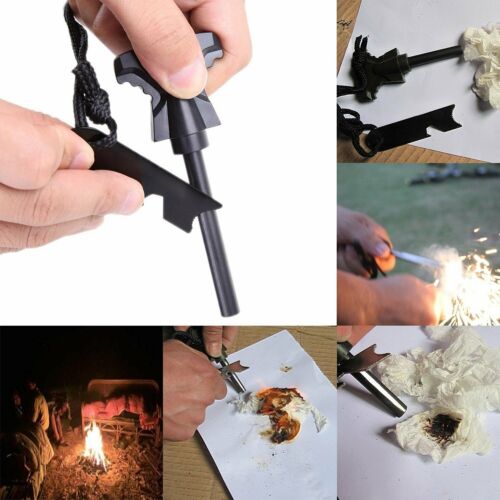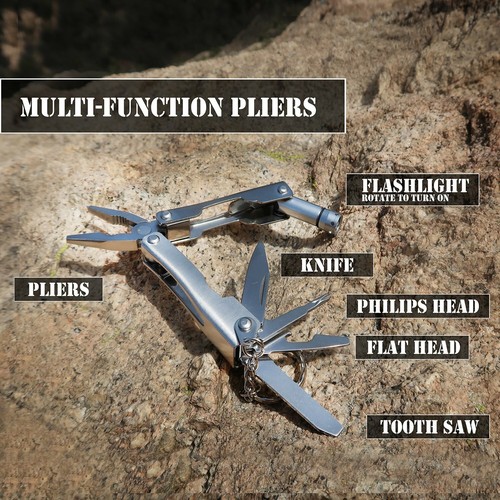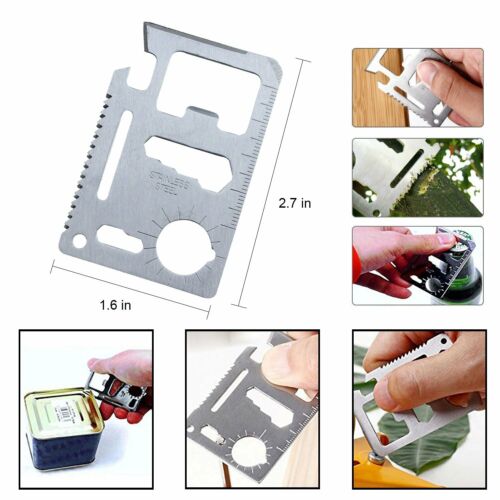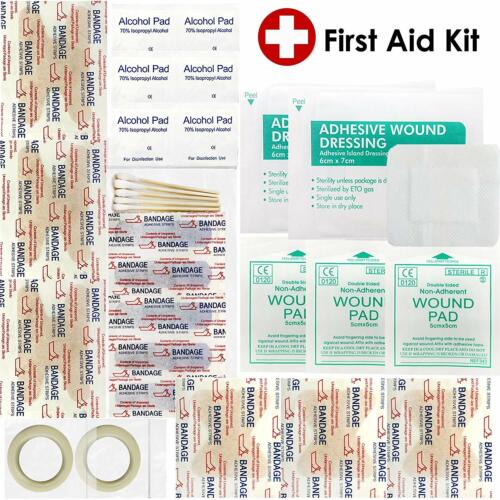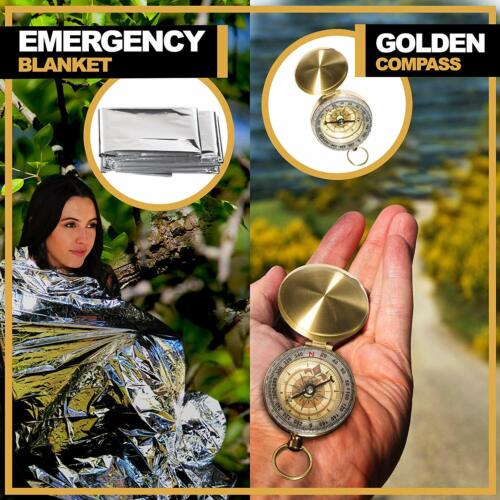 Product Description
Exclusive Survival Kit, First Aid Kit, Emergency 40-IN-1 Holster Pouch: get you well-prepared in advance to emergencies during the outdoor adventure, hiking, camping, fishing, travel, disaster, and accident. The All-In-One EDC kit combines survival gears, first aid, and emergency supplies into one complete kit.
Top Quality Durable Compact Supplies: The kit contains the most durable, compact and popular survival and first aid supplies on the market, which includes: pocket knife, 3-mode flashlight, flint, tactical pen, 2-tune whistle, luminous compass, multi-functional saber card, pliers, paracord bracelet, bandages, wound dressing, first-aid prep pad, cotton tip,wound pad, first-aid tape, and thermal blanket(gold color for the maximum reflection in a snowfield).
Multi-Functional Phone Pouch, Bracelet, Pliers, First Aid Kit: The tactical molle tool bag/phone holster has 2 big zipped main compartments; 1 cell phone adjustable holds; 1 front pen holder.It is compatible with most phones on the market. The multi-functional paracord bracelet is featured with compass, flint, emergency whistle, scraper, and 10.5 FEET of paracord which can hold up to 400lb. The kit also contains a Mini First-Aid Kit
Truly A Meaningful Gift Idea for Men, Husband, Boyfriend and Brother to Get Well-Prepared: This is truly a meaningful and practical gift for your loved ones. Get your family members and friends well-prepared before any emergencies, teach your kids survival skills, create fun and educational activities during the holiday season with our professional designed kit.
40-In-1 Tactical Pouch
1X Tactical Pouch / Phone Holster (7" x 4.5" x 4")
1X Paracord Bracelet
1X Tactical Knife
1X Multi-Function Wallet Saber Card
1X 3-Mode Flashlight- Flashlight has High / Low / Strobe Light Modes and can adjust the focal length. (1 AA Battery NOT INCLUDED)
1X Multi-Function Pliers: Needle nose pliers, wire cutters, knife, saw, cross and slot screwdrivers, bottle opener, and a storage bag.
1X Tactical Pen: Pen can be used as a Safety Glass Hammer;
1X Luminous Compass
1X Two Tune High Pitch Whistle: 1 dB noise level which can easily draw people's attention.
1X Flint and scraper
1X Thermal Blanket
First Aid Kit- 5X Medium Size Bandage, 3X Butterfly Bandage, 3X Knuckle Bandage, 6x First-Aid Prep Pad, 2x Adhesive Wound Dressing, 3X Wound Pad, 5x Cotton Tip, 2X First Aid Tape
We accept payments using one of the following methods:
PayPal
Pay as soon as possible after your purchase so we can ship your item faster!
If at the time of picking up your parcel you find that there is a knocking, bumping or weird shape, inform the freight forwarder about this to leave a record, otherwise we will not be able to make any interruptions other than the production. Thank you for your help.
We ship all items directly within 1 business day. Most items are delivered within 1-3 working days. In certain cases the delivery time is 3 to 5 days. If it is your case, please contact us to ensure a timely follow-up of your shipment.
We guarantee your satisfaction! If for any reason you are dissatisfied with your item, you must return it within 30 days to receive a full refund less shipping. Please contact us before starting the return so that we can issue a return authorization.
Address: 1000 High Street, Perth Amboy, NJ 08861 USA
TEL : 001-7184542809
A
ddress: 5650 Grace Pl Commerce CA US 90022
TEL : 001-3235970288
We are professional sellers with many years of successful eBay business experience. Our goal is to provide the most sensational products and exceptional customer service to our community.
Please do not hesitate to contact us before leaving negative feedback or low DSRs.
We would very much appreciate the opportunity to follow up with you when needed.