Description

Welcome to the official eSupplements eBay store!
Nutricost CLA 800mg – 240 SFG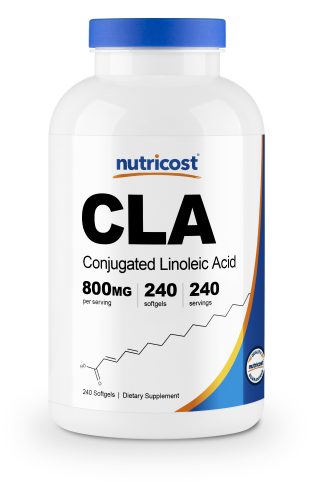 CONJUGATED LINOLEIC ACID
800mg of CLA – Conjugated Linoleic Acid – Per Softgel
240 CLA Softgel Capsules Per Bottle
High Quality, Guaranteed Purity
Gluten Free & Non-GMO
Manufactured In a GMP Compliant, FDA Registered Facility
High Quality CLA!

Q. When Should I Take CLA?
A. It is best to take CLA with food.
Q. Are There Any Side Effects?
A. Those who have issues digesting fats may find this supplement to cause digestive aggravation.
Q. How Much CLA Is In Each Softgel?
A. There is 800mg of CLA per serving, 400mg per Softgel.
Q. What are your shipping rates for the US?
A. We offer Free Domestic shipping.
Q. Do you offer international shipping?
A. Shipping & Handling International: We have fast international shipping available to most countries. Rates may vary by location and order size.
International customers (anyone outside the U.S. – including Canada & US protectorates) should be aware of and are responsible for all additional fees associated with duties, taxes, customs, and other costs incurred from shipping internationally. Your purchase includes courier fees only
***Please be aware it is against U.S. Law to underestimate the value of your package on the customs form.
***Please be aware we will not refund any international package that is refused. These additional costs vary depending on your location. Please refer to your local customs office to estimate these fees.
***Attention Alaska & Hawaii Customers Shipping may take up to 4-5 Business days
Helpful Links
Shop Categories