Description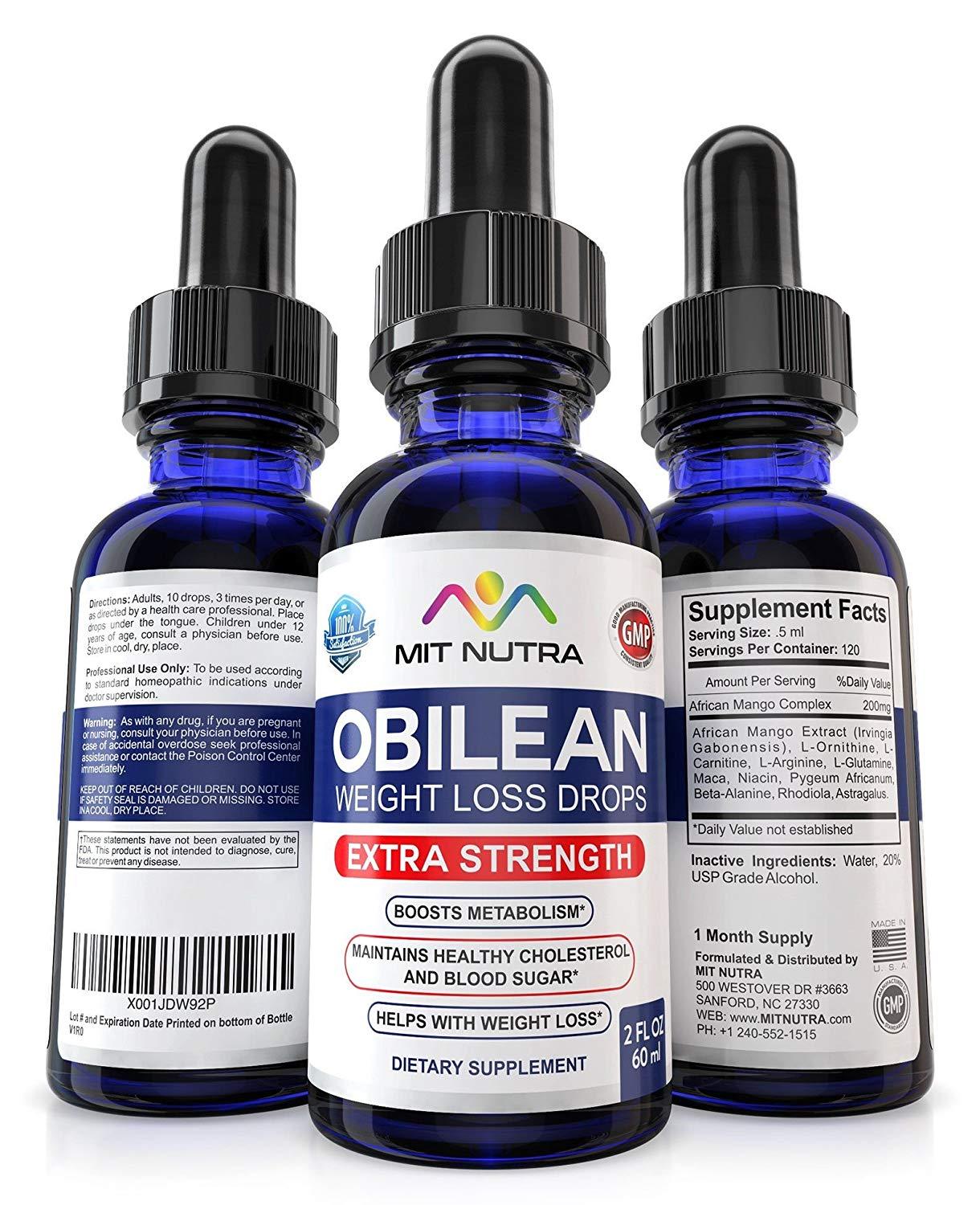 OBILEAN DROPS designed to help with the following:
Appetite suppressant
Increases metabolic and energy levels
Burns fat and helps reduce overeating
Hormone-free product (no HCG whatsoever)
Helps lower blood cholesterol and blood pressure levels
There are several research studies on the health effects of mango
extracts. Many proved that African mango is the best ingredient when it
comes to weight loss.
MIT NUTRA OBILEAN COMES WITH MANY OTHER INGREDIENTS:
L-ORNITHINE: L-ornithine is an amino acid that is primarily used in the urea cycle, which eliminates excess nitrogen from the body.
L-CARNITINE: Used for energy production.
L-ARGININE: Nitric oxide is a powerful neurotransmitter that helps blood vessels relax and also improves circulation.
L-GLUTAMINE: Improves immune system.
MACA: Positive effect on hormone balance, energy levels, and a health booster.
NIACIN: Improves Cholesterol Levels, Lowers
Cardiovascular Disease Risk, Can Help Treat Diabetes, Maintains Skin
Health, supports Proper Brain Function, Helps with Joint Mobility and to
Treat Arthritis, Treats Pellagra, a Disease Caused by Low B Vitamin
Levels
PYGEUM AFRICANUM: Used for treating symptoms of
enlarged prostate (benign prostatic hyperplasia, BPH) and prostate
cancer. It is also used for inflammation, kidney disease, urinary
problems, malaria, stomachache, fever, and to increase sexual desire.
BETA-ALANINE: Increase in buffering capacity of hydrogen ions which accumulate during intense exercise.
RHODIOLA: Tremendous fat burning, energy enhancing and brain boosting power.
ASTRAGALUS: Immune system booster and disease fighter.